Job hunting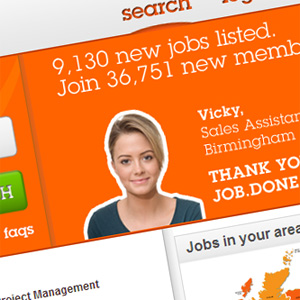 If you don't want to read the whole thing you can always jump to my summary with quick tips at the bottom.
The redundancy
Last year my time at Games Workshop ended as my role was made redundant, in a way I was a victim of my own success actually, and after 11 years working there it was time to move on. It was a strange place to be, suddenly one day just going home and not needing to get up for work the next morning, rather than finding a new role somewhere and moving on when I chose to do so. There had been signs which I realised were there but didn't suspect it was going to happen, usually in the past it had meant a change of role and position within the business, so whilst it wasn't exactly a shock being made redundant at that point it was unexpected.
Where to start?
For the first couple of weeks I took it easy, started to gather myself and just went through the motions of registering as unemployed. I had the luxury of having a good redundancy package and my, at the time pretty much completely passive, freelance income to perhaps grow if necessary to tide me over.
After that initial break though I decided that really I had to get up and go, the jobs weren't going to come to me and I needed to get out there. I know that it certainly isn't an easy time to find jobs and hasn't been for a couple of years now so sitting back and waiting wasn't going to help matters. However how to get going was actually difficult to decide, and to do, as there are just so many options now when searching.
In the end what I decided on was to register on lots of job sites to get a feel for what jobs are out there, and then take any advice I could get from anyone in the recruitment realm. This of course led me to realise that most of these sites ask you to upload a CV when you register, which of course  is something I needed to refresh a bit.
The reality in 2012
After being made redundant at the start of April it took about a fortnight to really get going, and within a couple of weeks I had applied to a good 50 companies. After that there were only a few new openings which popped up each week so I obviously was able to get my applications in there quickly. My CV was a simple document which I had kept to a couple of pages long and from what I remember when recruiting people it was all quite tidy and clean.
However that was where things seemed to come to a screeching halt. I didn't hear back from any recruiters, agencies were passing me from pillar to post and I wasn't asked for interview with any companies. By the end of May there had been a couple of companies reply to my applications, one to say I was too junior for the position and another said I was too senior for ironically near identical roles. It was a little depressing and in that time I could see my pot of cash eroding steadily month by month.
It was at the start of July that I started looking seriously at freelancing full time because by that point I was concerned I wasn't going to get a job at all. I had some success but in November I realised there were entire weeks where I didn't speak to anyone at all. Not being part of a team meant I was living quite a solitary life and that doesn't work well for me! So come the end of the year I knew I had to look for a permanent role but would need to do things differently.
What changed in 2013?
I think there were a few things which changed, most of which was centred around my approach.
The main action I took was completely reworking my CV. Starting fresh I wrote it again, only using the old version for specific facts, and put into practice every piece of advice I'd been given back in 2012, along with my experience hiring people in the past. The idea was to create a fresh start, but also to make sure I'd done everything in the right way and would be able to know it inside out.
Then I built a responsive web page version to demonstrate my skills, this had several comments from recruiters and companies I've spoken to as being "something very different". It isn't animated, or very colourful, but it is cleanly laid out with two columns and plenty bullet points which seemed to work better than my old straight up and down version from last year. Adding print styles and a pdf version meant I could upload the same thing to job sites as well to hit all those markets at once.
Once all that prep work was in place I hit all the job sites again, and made sure I uploaded a new version of the CV every week. Even if it was just changing a punctuation point and uploading a new CV it meant that my profile was at the top of the list when recruiters would check, usually I did this on a Sunday as I guessed recruiters would look for things on a Monday before chasing leads down during the week.
What I did also notice that there were a lot more jobs out there in the web arena. This time around I applied for over 150 jobs in just three weeks, substantially higher. I can't say for certain but that might have meant I had less competition for the roles, who knows.
Things I learned
Obviously what follows here is my own experience in the UK, undoubtedly though quite a bit should cross over for other countries.
Job centres
Often sneered at (probably for equally right and wrong reasons) the government job centres can still provide you with plenty of advice and support as long as you ask for it and follow the necessary rules. I was offered advice sessions on interview technique, writing a good CV and covering letter as well as possibility of training schemes to help me find a new job. There are also self service machines which will print out job details of anything you find as well, so if you are close by on an errand you can drop by and do a quick search.
What I did find was that because of the environment, the pressures on the staff to turn their appointments over quickly and a certain element of people deciding it is fine to leave unruly kids around, it isn't the best place to focus or concentrate. Some of the staff at my local job centre were that stereotype of automatons unfortunately, all in all a little depressing. That coupled with what seemed like a tendency for most jobs to be listed there were more suited towards untrained or shift work it wasn't going to be a great resource for me.
Job sites
There are a lot of websites dedicated to advertising jobs now, here is the list I've used personally.
The one thing I found rapidly was that jobs can often be posted onto several if not all of these boards, so it can become difficult to keep track. Personally I kept a spreadsheet, but it might be worth using a standard document with the job advert text so that you can quickly check if one you are looking at that looks familiar is one you've seen before. Also keep in mind that some sites will delete the advert after a set period, so having the advert saved for yourself is useful for reference.
Curriculum vitae
Lots of people I've spoken to have differing points of view on how a good CV is built so I'm going to throw them all into the pot here. In general though you want to remember that there may literally be dozens of applicants for the jobs you are going for which means brevity and highlights of key points are vital.
Try to keep the CV to around 2 pages in length
(depending on how much specific info might be needed in your profession)
If you can, do something unique (e.g. as a web designer, I made it a web page)
The intro paragraph should refer to your key skills, achievements and really sell you
Key achievements should be listed with enough detail to give evidence

Avoid personal pronouns, so no "I" or "My", leave that for the covering letter

Use bullet points, it makes reading quicker and easier to digest
Refer to your previous jobs as "Career history" and not "Work Experience"
(rationale being that work experience is something done at school)
Don't feel you need to list every qualification
Include contact details: email, phone, LinkedIn profile
Any training at jobs which is relevant, as well as educational qualifications
Interpersonal skills are as important as technical skills
Make sure it is read over by many different people to catch repetition, spelling or grammar mistakes
Covering letter
If anything I found this the hardest part in the end, despite spending a lot of time on my CV making sure it was "just right" … and even then repeatedly changing it on a regular basis as well.
What I was advised was this is the conversation initiator so you need to make this personable. It is a snapshot of where you saw the role advertised, why you are interested, what you can offer for the role and leave a personal note if appropriate. Breaking it down into those three or four paragraphs makes it easy to quickly put together an opener which summarises anything relevant from your CV and gives the recruiter a reason to read further.
When talking about why I was interested in a role I would usually pick out something in the advert to say "I want to expand my experience and expertise in X and Y" or "Implementing A and B on websites is something I enjoy and take great pride in producing high quality work". This just tells the reader that you're looking for something you'll actually want to do on a day to day basis and gives a reason for them to invest in you.
As a result what you bring to the role becomes easier to define as you are backing up the last paragraph with a specific example or your extended skillset. Several times I included statements like "With several years experience working in a close knit team and with other departments I am able to do X and Y whilst keeping in mind business objectives".
With a simple "I look forward to hearing from you, please contact me if you have any specific questions" to finish it isn't all dry selling yourself either.
Interview technique
This is possibly something I can't give a lot of advice on what to do beyond some simple items
Research not just the job but also the company / organisation
Try to have in mind answers for obvious questions
(e.g. Why are you looking to leave your current job? What motivates you? etc)
Always remember your basic courtesy and politeness
Ask for some water, you are bound to talk a lot so have something for your throat
Sit as calmly as you can, the interviewer will expect you to be nervous but this shows ability to operate under pressure
If answering to a panel, address everyone but direct to the person who asked the question
Don't be afraid of asking if you have been clear in your answer, checking understanding is also good
Have questions of your own! My personal favourite "Why do you like working here?", make them sell it to you as well

You can watch out for key signs from the interviewers as well to indicate they are interested in you. Though they might be good interviewers they are still human so might start talking more about the job, questioning you less, or even slip in to saying "When you are working on …" rather than the stock "If you are successful you would work on …".
Summary
For those looking for quick tips here are some of the key bullet points:
Get several people to review your CV just for spelling and grammar

Take advantage of any advice you can get, particularly with your approach to CV, letter, interviews
Do something different with your CV if you can

Spend a day, register on several job sites, then update your CV & profile every week

Keep track of which jobs you have applied for on websites or via agencies
Chase recruiters who have contacted you, which means taking down their name, company and number if they call
Research the company/organisation thoroughly if you are going for an interview
Turn up a little early, ask good questions in the interview as well as giving good answers, have examples of when you have done good work
Know what you are looking for and have at least one complimentary skill you need to work on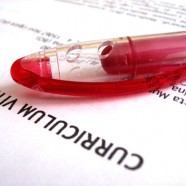 Feb

05
Tags
Related Posts
Share This