The Lorax

Since it was mini-me's birthday I gave him the treat of going to the cinema. A proper, popcorn in hand, father and son visit to enjoy a film of his choosing. On this occasion it was The Lorax, apparently he was really looking forward to seeing it so off we went!
Plot
As you can imagine being a Dr Seuss film there was plenty of little quips and childish slapstick humour but the plot itself was very simple indeed and very heavy on its environmental message. As a result it is unfortunately not quite as appealing to parents for viewing as "Despicable Me" which was produced by the same people
Cast
The fast was positively star studded. Danny DeVito, Zac Efron, Taylor Swift are all quite well known but perhaps not "a list" players. Unfortunately this shows, their voice acting is solid but it isn't particularly amazing. In fact my favourite moment in the entire film is when three fish sing the theme tune to Mission Impossible, kinda says a lot if you ask me.
Visuals & Effects
Just as I expected the movie was very nicely rendered, a good balance between cartoonish styling and realistic lighting and textures in the right places. It didn't push the boundaries of animated film (though that is probably a tough thing to do these days) but it was certainly pleasing on the eye and nothing seemed to make me frown due to being out of place.
Soundtrack
With song featuring heavily throughout the film the musical score was fairly muted, this probably served the film well in that regard but it did mean that atmospherics could have done a better job I thought. Sometimes it was really quiet when it didn't need to be, there wasn't dramatic pause for effect just a lack of anything … and it seemed quite noticeable to me.
Conclusion
An enjoyable little romp of a film for younger kids (I'd say under ten) and family watching. Might even get your children to plant a tree afterwards. Maybe, no guarantees.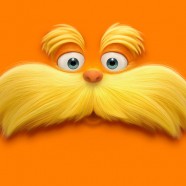 Aug

16
Tags
Related Posts
Share This