Resolutions 2014
This time last year I decided to give resolutions a try again, with the best of intentions but perhaps like many people's they were perhaps over ambitious.
Review of 2013
Health
I'm not sure if I should chalk this up as a win or not. Whilst I didn't lose the weight I had intended I did manage to shave a full 8 minutes off my time at the Erewash triathlon which was a big leap in my improved fitness. Having given it some thought my problem losing weight is a combination of inconsistent exercise and poor eating habits which whilst better in terms of sheer portions hasn't improved in types. Specifically I eat far too much cake, biscuits and chocolates!
Productivity
Whilst I didn't produce any WordPress themes for commercial sale I did launch a number of new websites for clients and generate some further leads. I've been steadily building on my systems and so consider my productivity to be up, meaning resolution met even if not as originally envisioned. No doubt the year to come will hold more challenges and freelance work to be done but I'm going to separate my personal and professional aims going forwards.
Photography
Moving out of Nottingham to Mansfield has meant I no longer know the area and combined with my exercise regime for the erewash triathlon taking over once I had settled in meant I didn't do anywhere near as much photography as planned. Though I did go to a friends wedding and get some practice there, as well as becoming the appointed photographer at the new office so my portrait skills have certainly improved some.
Gaming
I was trying to get from 10% complete to 33% complete in terms of my games collection. Suffice to say I fell short, very short indeed. Between finding a few particularly enjoyable games this year (Grid 2, Prison Architect, Payday 2, Battlefield 4) which I played a lot and buying several more the percentage that I class as completed has barely risen much at all. Not that surprising really!
The plan for 2014
This year I think I'm going to stick to principles, rather than specific targets, because I know how easily distracted I am and also it is going to be easier to keep them in mind.
Health
Instead of a particular weight goal I want to aim for simply a healthier lifestyle. More eating a wide range of food which is healthy, less of the overly rich and sweet baked goods I'm so fond of and a regular exercise regime which continues steadily throughout the year.  Of course as a result of this I should in theory be able to see success through weight loss, or improved fitness, or better muscle mass/tone as well as a faster time at the Erewash 2014 event.
Photography
My good friends Gareth & Lucy have asked me to  be a second photographer at their wedding later in 2014, so I need to get back into my photography and using the camera regularly. Focus will be on learning to use flash and getting my aperture / shutter speed right for the situation however I will just need to take a lot of photos!
Gaming
This year I'm not going to try and hit 33%, with Humble Bundles and Steam sales clearly I'm not going to stop buying games. So instead I'm going to try and play at least two new games every month so that I get some more variety in between trying to get up that ladder on Starcraft 2 and completing my collection of cars in Grid 2.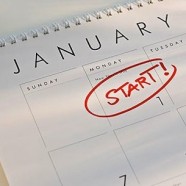 Dec

31
Tags
Related Posts
Share This